,This weekend in our quest to hike up as many ridges as we can in our short summer season, we tackled the granddaddy of Douglas Island… Mount Jumbo! Stretching 3200 feet above the city, it looks right down over the whole downtown area! We loaded Mia into the backpack and began the climb. It didn't take long before we got into some incredible views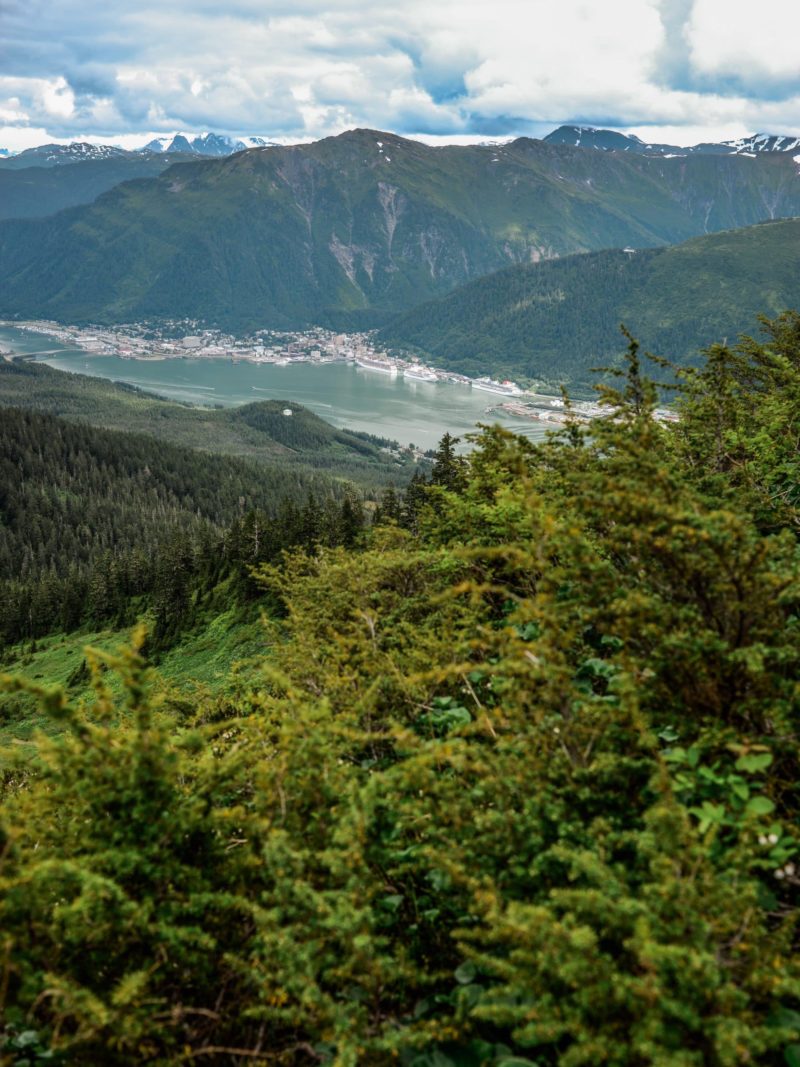 Mia is getting used to being in the backpack for longer and longer hikes! It helps that I am getting stronger from carrying her too!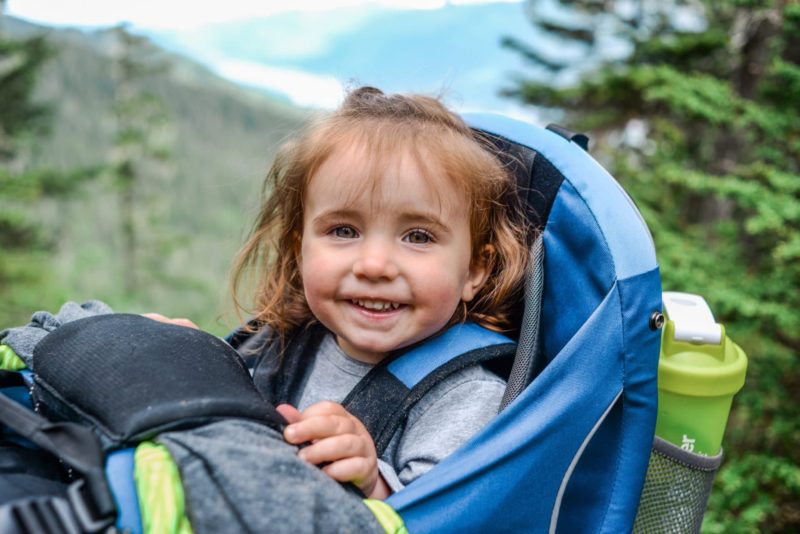 It took about 5 hours to make it all the way to the top and that's not bad considering we had a 2-year-old and a 7-year-old with us! Once we got up we were treated with some amazing views of downtown Juneau and of course, ate some amazing fudge! FYI chocolate fudge from The Alaskan Fudge Co. is a perfect bribing treat for your little ones! 😉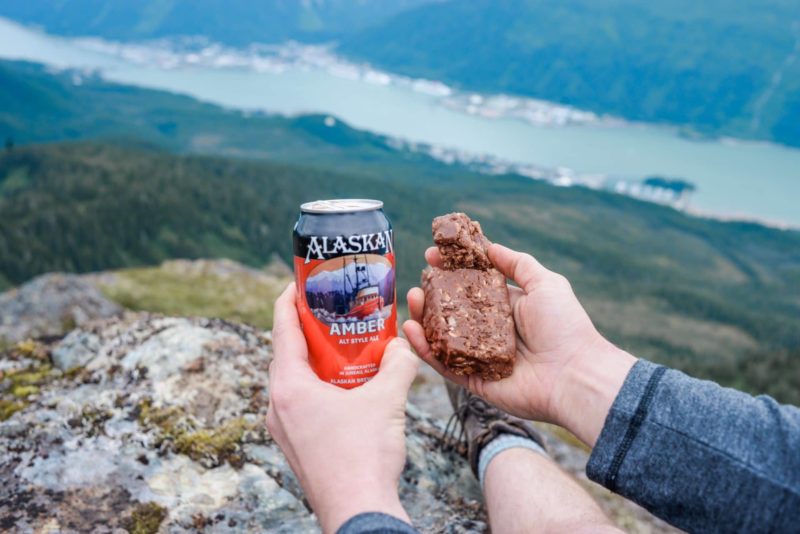 Everybody should have the essentials in their hiking pack, Alaskan Beer and Alaskan Fudge! My favorite is the Alaskan Chewy, chocolate fudge with rolled oats and pecans! It's our health food fudge! Perfect for energy on the trail or if you are just sitting around the house, you can feel good about yourself because of oatmeal in it! Follow the link the order some for yourself today!
Also check out our local award winning brewery Alaskan Brewing Company