What goes into our fudge?
We make all of our fudge out of the finest ingredients: chocolate liquor from the world famous Guittard Chocolate Company, sugar, corn syrup, milk, and heavy cream.  Our fudge is cooked in a 30 pound copper pot by experienced chocolatiers. Once ready, we pour the melted fudge out on our marble tables and methodically move the fudge around to break down the sugar crystals, giving the fudge its creamy texture. Every single Alaskan Fudge Company loaf is hand cut and packaged fresh.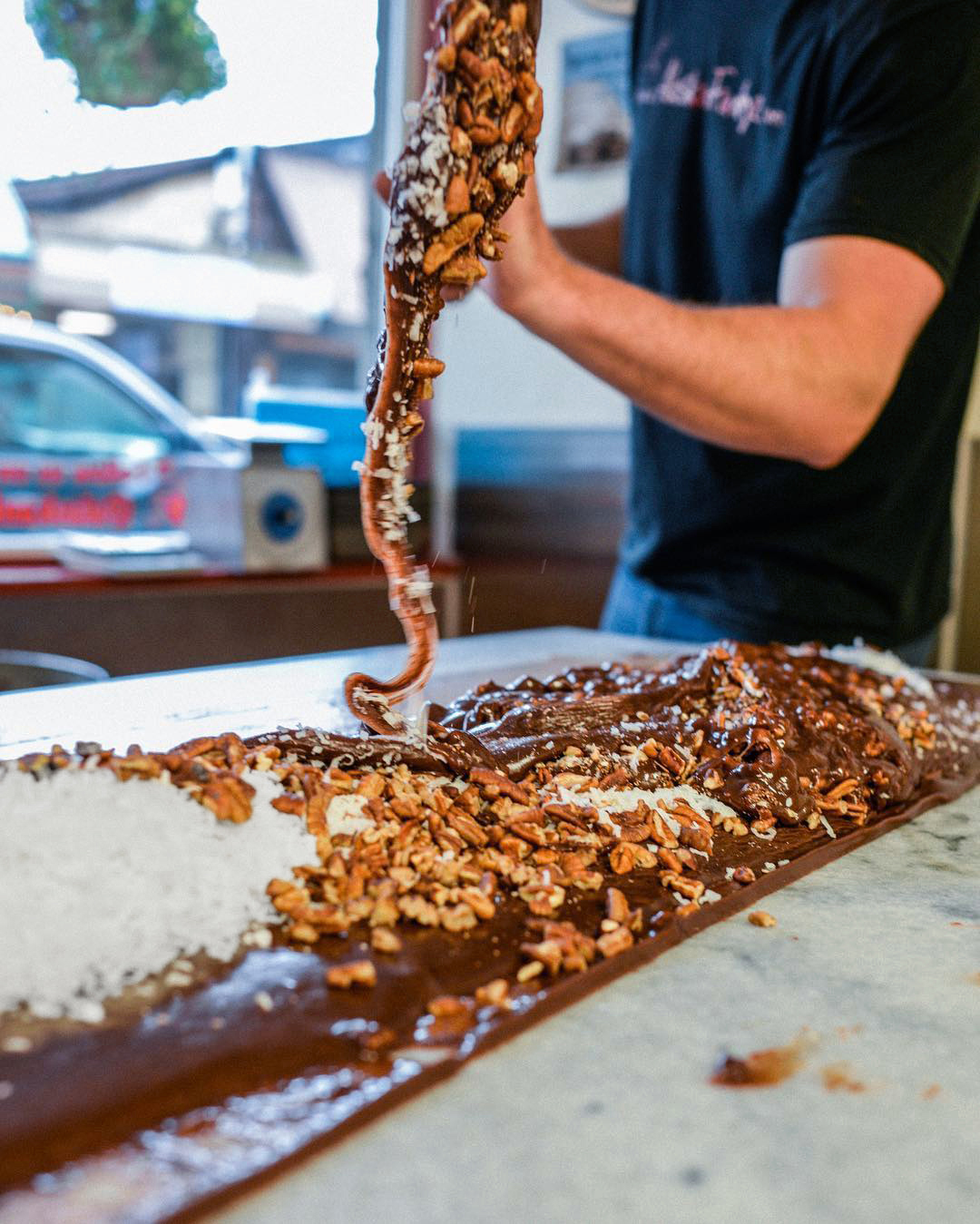 GET 20% OFF
Join our newsletter for 20% off your first order!